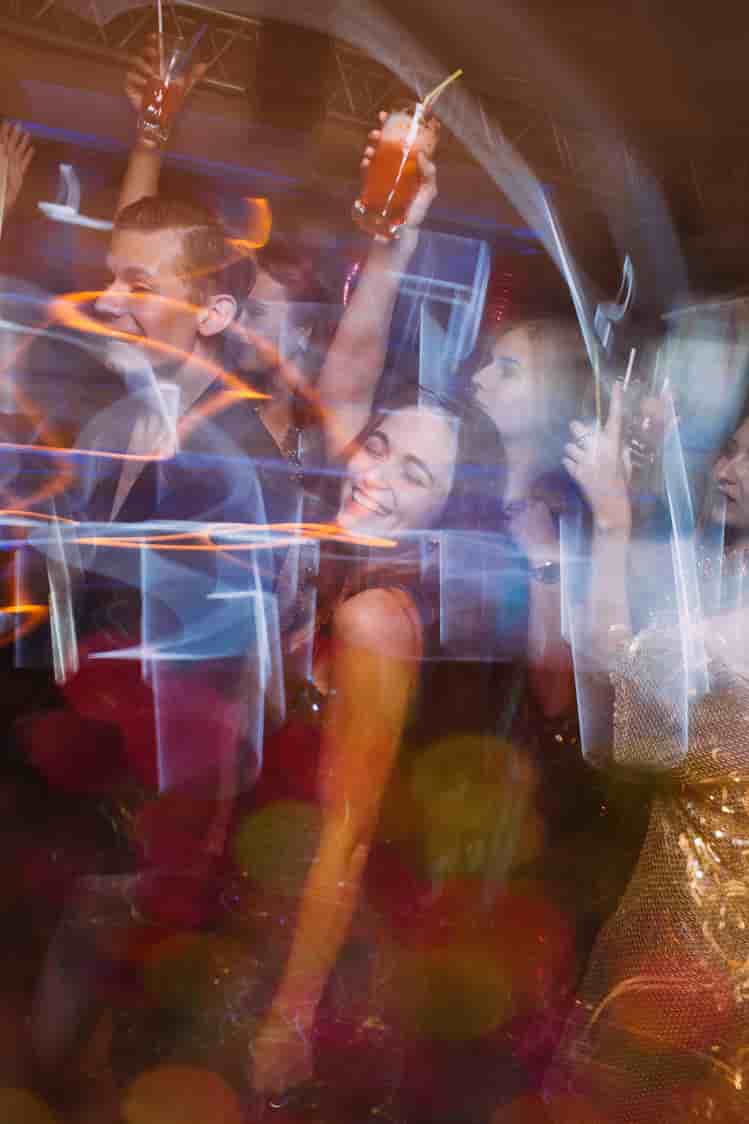 Nightclub Party Bus
Party Bus Inc serves up the best night out on the town in Las Vegas, a VIP experience beyond compare – and with our nightclub party bus crawl, you don't need deep pockets to kick it like a boss.
Our outrageously fun nightlife tour hits up four of the latest Sin City hotspots, high-energy venues that always draw massive crowds every weekend. But, the partiers on our nightclub party bus crawl list score instant VIP access. That's right -- NO lines and NO cover charges at the top Las Vegas nightclubs!
But wait -- that's not the only VIP perk we provide with our nightclub party tour. Our partiers also snag money-saving drink specials at every club crawl stop. Plus, every nightlife tour has an expert, fun-loving guide, there to smooth the way and keep the energy pumped.
And did you notice our name? Of course our nightclub party bus crawl includes luxury Vegas-style transportation – and not just one ride, but two! Just picture it, cruising the Strip in posh comfort, tossing back free drinks from the open bar…it's a blast!
With stops at four of must-see Vegas nightclubs, two off-the hook bus rides and red carpet treatment all evening, you might expect the price of our nightclub party bus crawl to be out of reach. That's not the case – partying with us doesn't come at a high cost at all. You'll spend much less, so why not book a pool party tour for the following morning?
Whether you come solo or with a bunch of your best buds, you're sure to have a fantastic time – and your wallet won't take a big hit. 
Next Steps...
Without a doubt, our VIP nightclub party bus crawl is the ultimate way to explore the epic Las Vegas late night party scene. Book your tickets today!