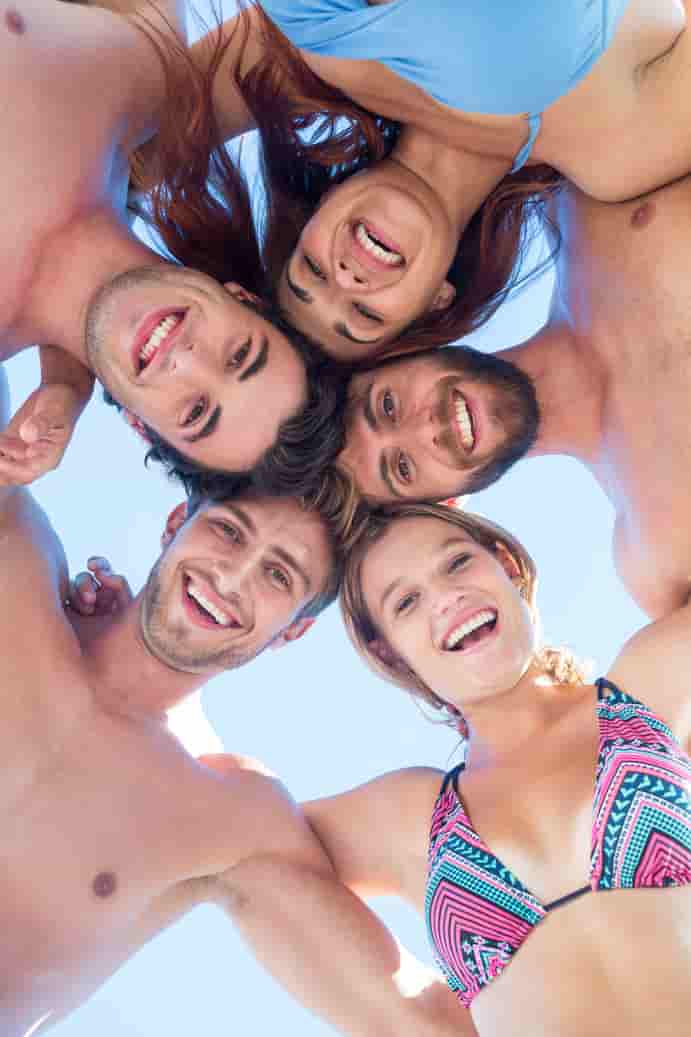 Dayclub Party Bus
Party Bus Inc has the wild and crazy daytime Vegas experience everyone wants – and with our dayclub party bus crawl, first-class fun in the sun is easy on the wallet.
The epic adventure starts at a fan-favorite bar for a little pregame time. From there, we head out to kick it at two of the hottest, most buzzed-about Las Vegas pool parties. And the partiers on our list get to stroll right on inside every venue -- NO lines and NO cover charges for any of our VIPs!
Sounds good, but the ultimate dayclub party bus crawl should come with more VIP perks, right? No problem! We'll treat you to exclusive, money-saving drink specials at every club crawl stop. Plus, you'll have an expert tour guide to lead the adventure and make sure the fun never stops.
And let's not forget the VIP transportation! A dayclub party bus crawl obviously has to include a luxury party ride, right? Ours is totally tricked out with plush leather seats, color-changing LED lights, boomin' music and stripper poles – and yes, of course there's an open bar!
As you can see, our dayclub party tour comes with plenty of VIP perks. And yet our price is surprisingly affordable. Spend your daytime hours with us, and you'll enjoy an unforgettable VIP adventure and still have funds to explore the legendary Las Vegas nightlife scene. What's not to like about that?
If you're ready to make your mark on the Sin City pool party scene, our dayclub party bus crawl is definitely the way to do it. Whether you join us on your own or with a group of friends, we'll make sure you have the time of your life.
Next Steps...
Really, this is one Las Vegas experience you don't want to miss. Book your dayclub party bus crawl tickets now!