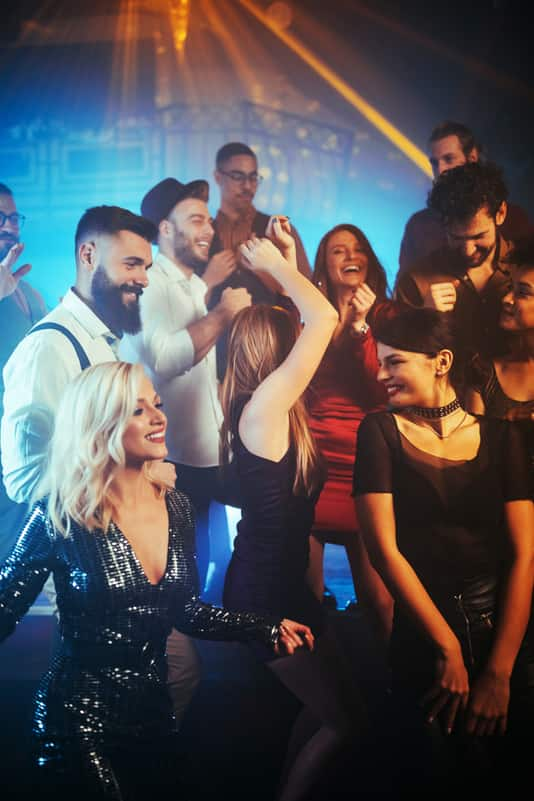 Hip Hop Party Bus
Ready to get down in Las Vegas? If you're into hip hop music, we've got your back. Our hip hop party bus pool party tours and nightclub crawls hit the venues you want to visit, and tickets go for rock-bottom prices. 
We could just tell you that sizing up the Sin City hip hop scene with us is a blast, but let's be real -- you want to know what it's like to go on one of our party bus club crawls. 
Close your eyes and imagine strolling into several of the finest party hotspots in Vegas, places that are all the rage among hip hop enthusiasts. You'll see scores of people waiting to go inside, but you won't be joining them. When you hit the dayclubs or nightclubs with us, you get to skip the lines and the cover charges.
Partying is thirsty work, wouldn't you say? Cocktails at the best clubs are normally costly, but not for you – exclusive, money-saving discounts on drinks will be yours at every venue we visit. And, leading your daytime or nighttime adventure will be an expert tour host, a Vegas virtuoso who is wild about hip hop music.
Now, let's talk club crawl transportation. Our party bus is downright divine, and whether you chill on a cushy leather couch or get up and dance, you'll be thrilled with the music that's playing. Plus, if you're in need of a drink, you can always grab one from the open bar. You ask us, cruising the Strip in our spectacular party bus is an experience no Vegas visitor should miss.
Ready to find out more?
For an absolutely epic day or night out in Las Vegas, you really can't beat our hip hop party bus club crawls. Get your tickets today!