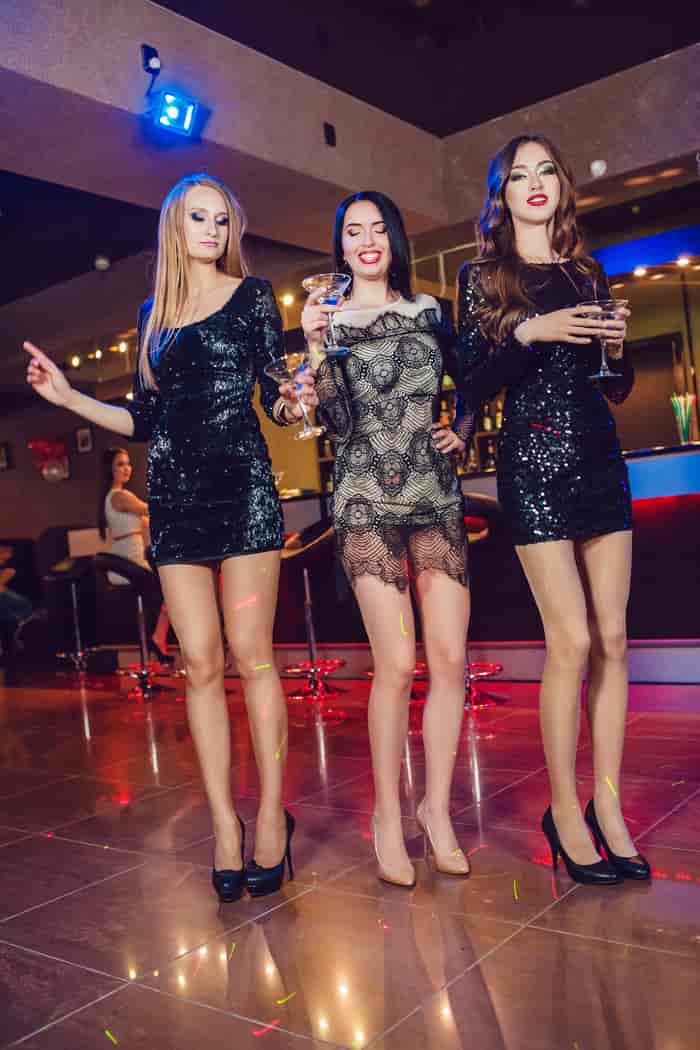 Bachelorette Party Bus
Party Bus Inc gives any bride-to-be an easy way to have an absolutely unforgettable fling-before-the-ring celebration – and our VIP-style bachelorette party bus crawl comes at a price that won't blow the wedding budget.
This once-in-a-lifetime adventure hits the heart of the Las Vegas nightlife scene, with stops at four of the most popular late night hotspots. Instant VIP access is granted at every nightclub on our bachelorette party tour – NO lines and NO cover charges for the guest of honor and her gal pals!
What's more, we have exclusive VIP drink specials for big savings on those insanely pricey nightclub cocktails. And all evening long, an expert bachelorette party bus crawl guide is right there, making sure everyone has an awesome, hassle-free experience.
The transportation for the VIP-style girls' night out? Our luxury party bus, of course! It's got plush seating, color-changing lights and an amped-up sound system – plus a well-stocked open bar. And with our bachelorette party bus crawl, the ladies get two fun-filled rides down the Las Vegas Strip!
Before taking the plunge, every woman deserves an amazing girls' night out on the town. The final hurrah should be a pleasure trip, an evening of endless fun and excitement. Our Sin City bachelorette party bus crawl has everything any gal could want – and with us, no one has to do any planning. Just pick a date, and come prepared for a wild and crazy time!
All this could cost you a pretty penny, but a girls' night out in Las Vegas with us doesn't take a big bankroll. We provide the ultimate VIP-style experience for a soon-to-be-married woman, and we have the best nightclub crawl price.
Next Steps...
Could there even be a better sendoff to the single life? We certainly don't think so – book your bachelorette party bus crawl tickets today!